GRUNND [Prologue]
A downloadable amazing masterpiece for Windows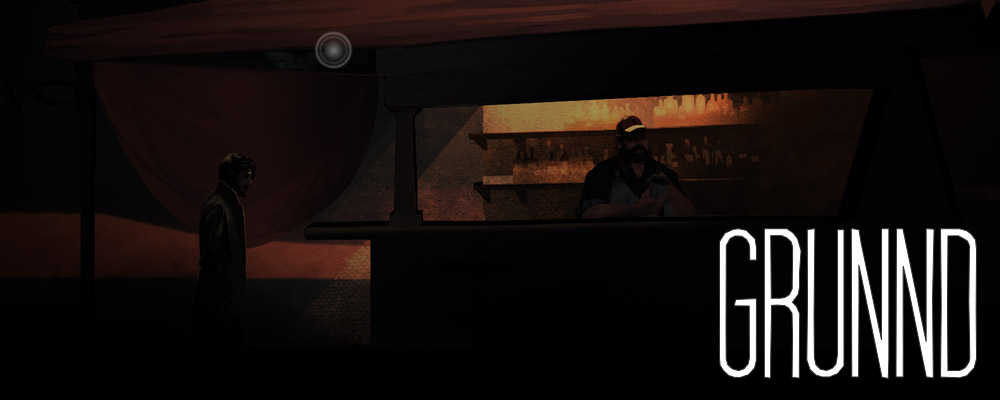 GRUNND is a 100% handcrafted, fully voiced adventure game about travelling to a seemingly ordinary place right next to you that slowly introduces itself as surreal and twisted world and has it's own invisible gods, agendas, and order. You - tired after a dull day at your 9to5 job - fall asleep at the train on the way home. Next thing you do is jump out of that train into unknown station, and now need to plan your way back home. Surely enough, it's not so easy?
People you meet are slightly weird, and in the air there's an ethereal, omnipotent power floating just beyond your senses...

A bit of a different take on the point-and-click genre, with platformer-style built locations, fast travel, and multiple choice events introduced early on. This is not a puzzle heavy adventure and all puzzles are made without any nonsense or moon-logic. There is a rich story background for you to unravel; that is not only about you and the world - the people around you have their own thing and they are not here to help you.
The world is inspired by the works of Franz Kafka and David Lynch, and the setting has those taste droplets of Southern Gothic. This is not only the Protagonist's journey - it's yours as well.
Please enjoy the Demo, and let us know about your experience!

And do support us on Kickstarter!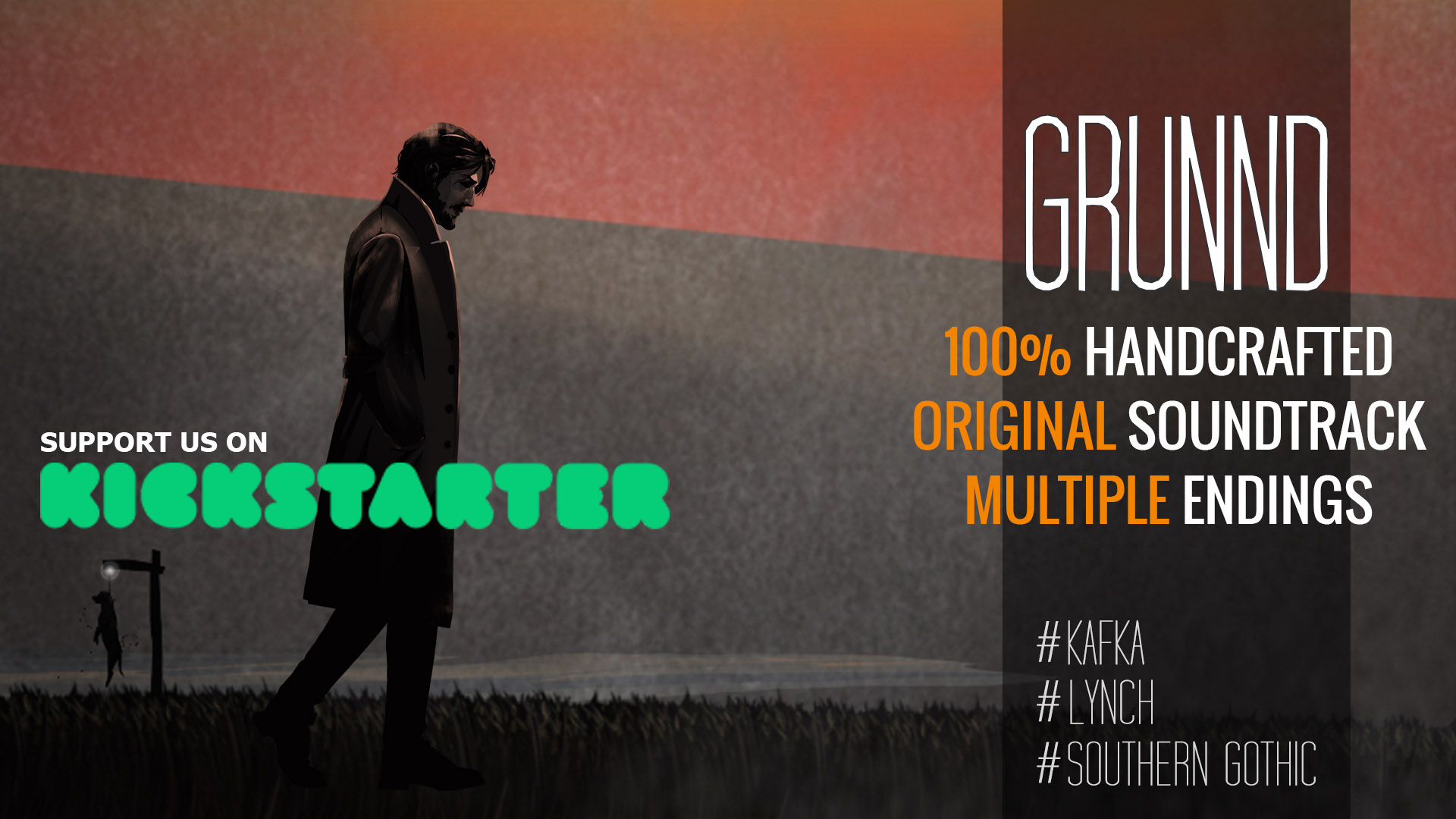 While we're searching for funding, do join our DISCORD !!!
...and visit our webpage.
...oh, and Twitter.

WISHLIST on Steam!

Install instructions
It's a 7zip file. Double-click it and move the files to a desired destination. Start the game by launching the executable file.
Comments
Log in with itch.io to leave a comment.
Just played this today and I am very impressed loved the graphics and the atmosphere was spot on
My gameplay
Hello All! Just want to share my opinions and playthrough of the GRUNND Demo! Thanks all!
Thanks again, man! I hope with latest update I have fixed that bug for good. If not, I will have to start taking voodoo lessons or call Galadriel :)

This will be a nice game. Sorry to hear about the demo being on hold.
We had fun playing.
Here is a short video we made:
Please note, that video walkthrough here, @vampitschi_gaming generously has posted, is of Prototype and not the Demo :)

P.S. Hit me up to get Demo early :)

Intriguing description and visual style. Sorry to read about the demo being on hold. Are you considering crowdfunding?
Hey!
And, no, I do not. Apart of being part of my nightmares, I just don't see the possibility to get such a huge following to make it happen. Don't want to make a campaign and just "hope for the best" :)